BELFOR Environmental response teams have the broad knowledge and experience required to quickly implement the most efficient strategy for any evironmental challenge, regardless of industry.
Our service mix by industry is comprehensive and targeted. For example:
Transportation - Motor Freight, Bulk Transporter, Railroad, Airline, Ocean/Ship Line

Manufacturing - Chemical, Aerospace Assembly, Food Production, Pulp/Paper, Semiconductor, Biopharma, Mining

Consultants - Engineering, Architectural

Insurance - Insurance Companies, Adjusters

Real Estate - Realtors, Property Owners, Property Managers

Utilities - Electric, Gas

Telecommunications - Phone, Cable

Waste Management - Hazardous, Industrial, Broker

Petroleum - Petro/Chemical, Pipeline

Education - University, Primary, Secondary

Health/Medical - Hospitals, Clinics

Government - Federal, State, County, Municipality, Special District
EPA ID #C0R000202473
USDOT #744493
Specialized Markets
We offer specialized services for the railroad and transportation/trucking industries.
RAILROAD INDUSTRY
Derailments, Hi-Rail Vacuum Services, Leaking Tank Car Response, Fuel Releases, Product Transfers, Tank Car Repair, Asbestos and Lead Abatement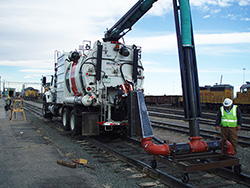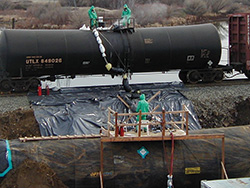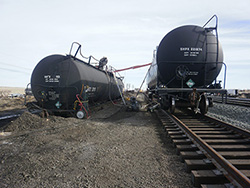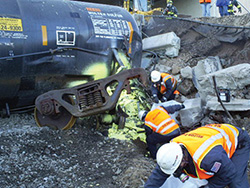 TRANSPORTATION/TRUCKING INDUSTRY
Truck Crashes, Leaking Tankers, Fuel Releases, Product Transfers, Load Shifts, Leaking Containers, Asbestos and Lead Abatement