Leading Single-Source Provider of Environmental Services
One Source For All Your Environmental Needs
BELFOR Environmental is a leading single-source provider of environmental services in the United States. From asbestos and lead removal to in-plant facility services and semiconductor decommissioning, we have the expertise, equipment and materials to respond to virtually any environmental challenge.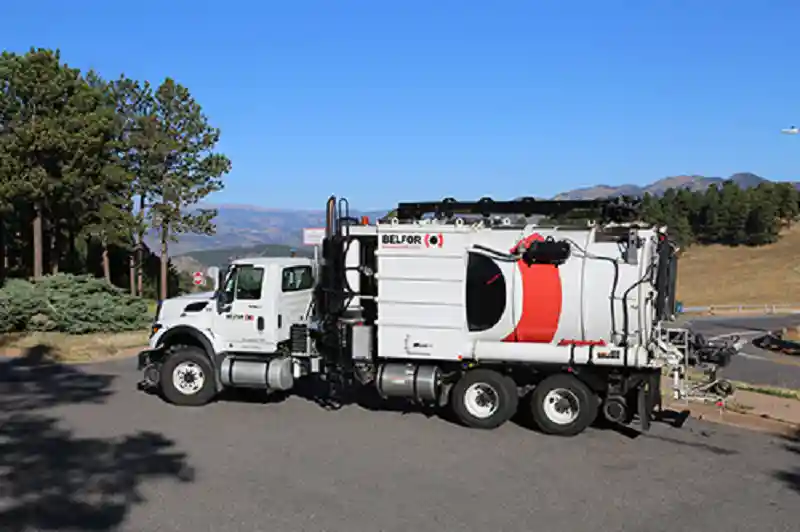 We are one of few environmental service companies with a comprehensive service offering that includes HAZMAT emergency spill response, abatement, and facility and site remediation. We direct projects from assessment to closure certification.
We maintain HAZMAT and abatement licenses in most states and provide services nationally through regional environmental service offices in Colorado, Oregon, California, Nevada, Idaho, and Texas. We partner with BELFOR Property Restoration offices to offer unparalleled geographic coverage, capability and capacity.
Our mission is to provide tailored solutions to environmental challenges while incorporating core values of safety, efficiency and urgency.

RESTORING MORE THAN PROPERTY™
BELFOR Environmental is a division of BELFOR Holdings, Inc., the worldwide leader in disaster recovery services. All BELFOR companies accept a special obligation to the environment and its protection. For this reason, we always apply the most environmentally-friendly and lowest-impact restoration methods available. Our companies comply with all national and international environmental protection laws. At BELFOR, we are RESTORING MORE THAN PROPERTY™.
---

Deep Cleaning Disinfection Service Available For COVID-19 (Coronavirus)
Call 1-800-930-0011 To Request Service
BELFOR Environmental is providing cleaning services for buildings and facilities exposed to COVID-19.
Our cleaning services can help reduce the risk of infection or illness, cross-contamination, and downtime in operations.
We are taking this seriously as a company with a responsibility to protect our employees and our clients. All of our services meet the Centers For Disease Control and Prevention (CDC) guidelines.
If there is an outbreak or incident in your building or facility that would impact your operations, or if you would like to be proactive, please contact BELFOR Environmental at 1-800-930-0011.