All BELFOR Environmental field employees and specific subcontractor personnel receive basic training that focuses on health and safety, contaminant specific, transportation and disposal, and contract management functions.
Basic Training
Basic training requirements for particular types of employees and subcontractors vary according to job descriptions. All employees and subcontractors are required to have current OSHA Health and Safety training. BELFOR Environmental personnel responsible for providing core services must have appropriate contract administration and project management training.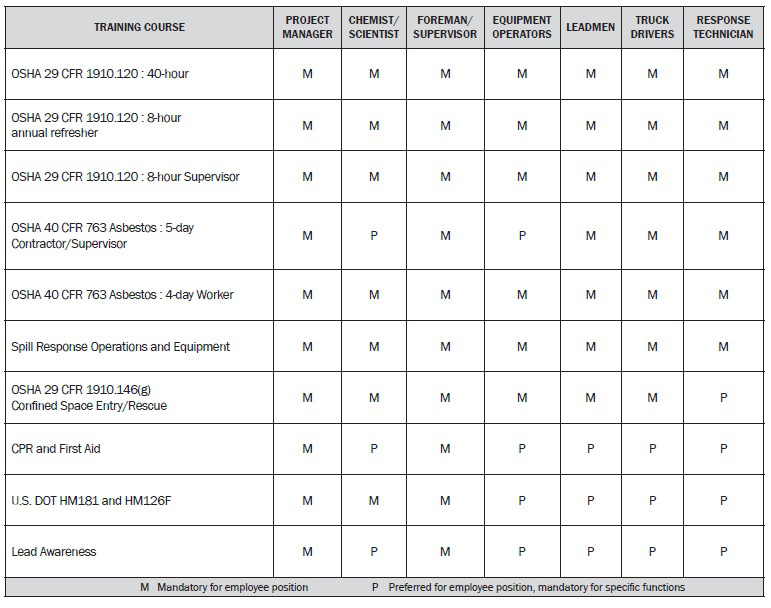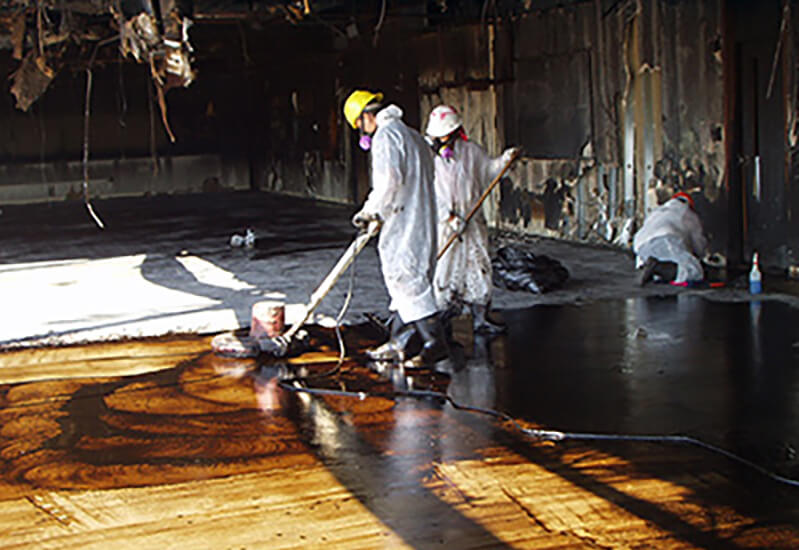 Specialized Training
Specialized training is required for employees, team and non-team subcontractor personnel working on project sites that present special challenges. Specialized training is tailored to meet job-specific hazards. These include:
Tank car railroad
Advanced tank car railroad
Intermodal container / vessel
Highway response
Incident command
Bloodborne pathogens
Excavation hazards
Fire hazards
Specialized equipment hazards
Forklift / Lift-truck Training
Electrical safety hazards
Radiological hazards
Biological hazards
Fall protection hazards
Methamphetamine labs
BELFOR Environmental requires all field personnel to carry evidence of training to every delivery order job site. Required training records that must be maintained by each employee as part of his or her "travel pack" include:
Health and Safety Checklist that records the employee's OSHA training;
Fitness For Duty form that certifies the employee fit for work;
Certifications to operate heavy equipment;
Respiratory protective equipment and training records;
CPR / First-Aid training;
Certificates of training for basic and specialized training course completed.